The therapeutic use of audible sound and vibration is rising to the forefront of complementary healthcare worldwide.  Using ancient and modern tools and techniques, we are pioneering a revolution in wellness.
As the earth ascends in frequency, many are having mental, emotional, and physical issues arise.  To heal and evolve in harmony it can be beneficial to release these lower waveforms with love and acceptance, detoxify our bodies and minds, and re-energize our cellular structures to come into resonance with these higher frequency energies and our true divine nature.
Combining these powerful tools with modern wisdom, I have worked with thousands of people around the world and have trained over 150 practitioners in guiding healing for themselves and their clients.
My method is unique.  I build on ancient Eastern knowledge with Universal truths where the goal of supreme health is finally achieved when the divine masculine and feminine within are united, balanced, and empowered.  This may take judgement release, letting go of old habits, expressive release, forgiveness of self and others, fully loving and accepting the self, listening to what the body is trying to tell us, instilling beneficial habits, and setting a clear vision for optimal health while learning to vibrate at that rate.
Sound is a simple, effective, and profound medium to begin to break up this physical, mental, emotional, etheric, and spiritual gunk that has been building up in secret for so long and to entrain to this higher level of health. Now is the time.  We can make the choice to change and live out our dreams.
Join me on this evolutionary leap!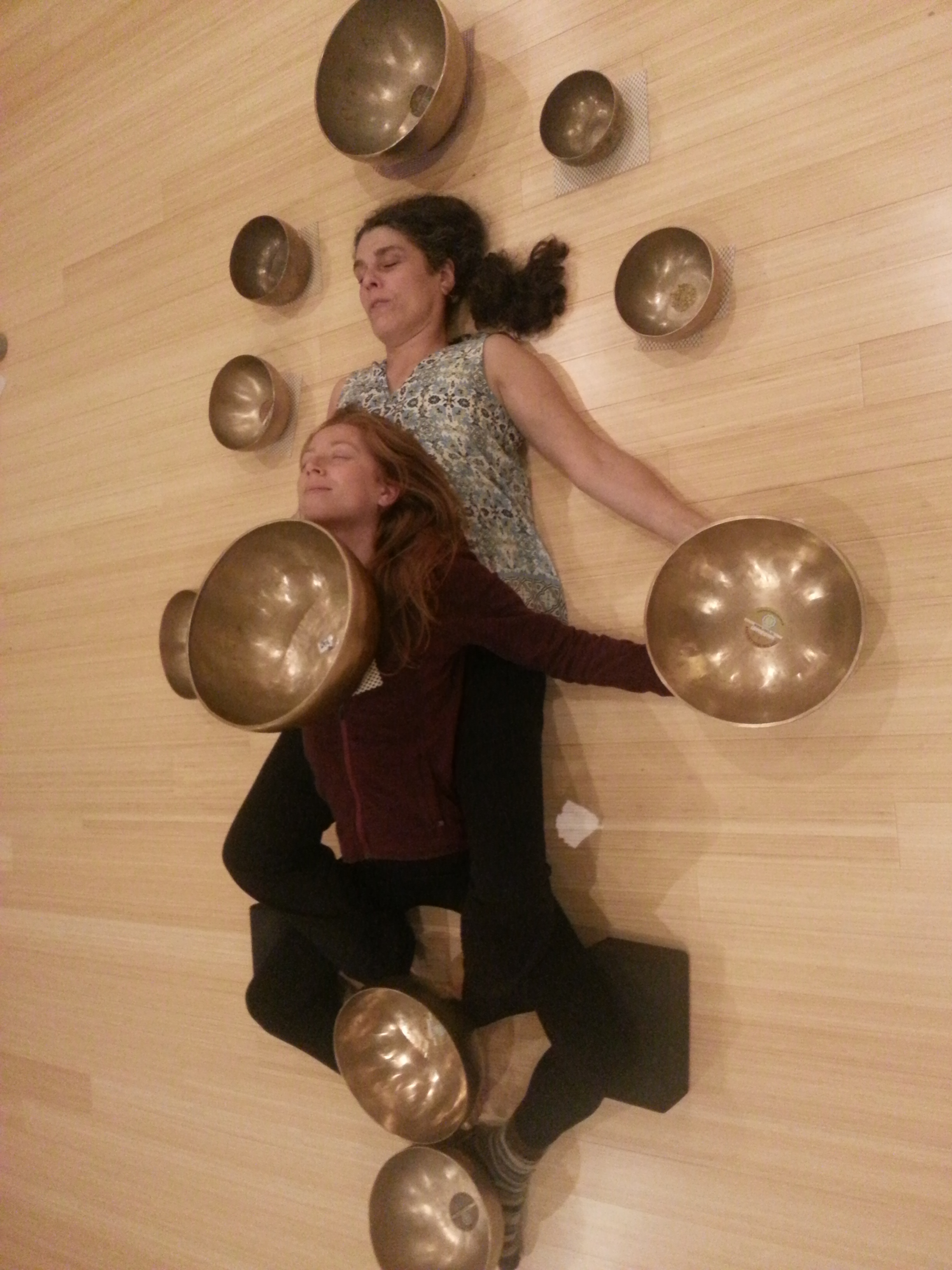 Private Sessions
Experience a deeply relaxing and restorative healing session designed for you to achieve and maintain your optimal harmony.
Public Sound Baths
Enjoy a relaxing concert to release tension and feel renewed and refreshed.  Discover the magic of this modern global health trend!
Get Certified
Attend an intro workshop to learn how this amazing science works and how it can help virtually anyone and any condition.  Join a certification class and gain the knowledge, experience, and confidence to be a successful practitioner!